Most tutus are made with multiple layers of firm net and as a result, the skirt may stick up when tried on for the first time.
This is quite common and can be resolved with simple manipulation of the skirt.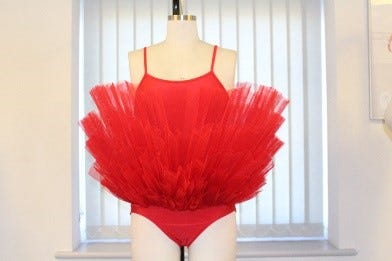 Step 1 – Press the skirt down around the body close to the base.

Step 2 – Gently rub the layers of the net horizontally together close to the body.

Step 3 – Before a performance leave the tutu hung from the straps the right way around, this will allow the skirt to naturally relax.