How Technology can be Leveraged to Run a Dance Studio Business and Provide More Value to Customers
It's no secret that technology has had a profound impact on the way we do business. From reducing costs to increasing efficiency, there are countless ways in which technology can be leveraged to help streamline your dance studio operations and provide more value to your customers. In this article, we will explore some of the most effective ways you can use technology to make your dance studio more successful. So, if you're looking for ways to take your business to the next level, read on!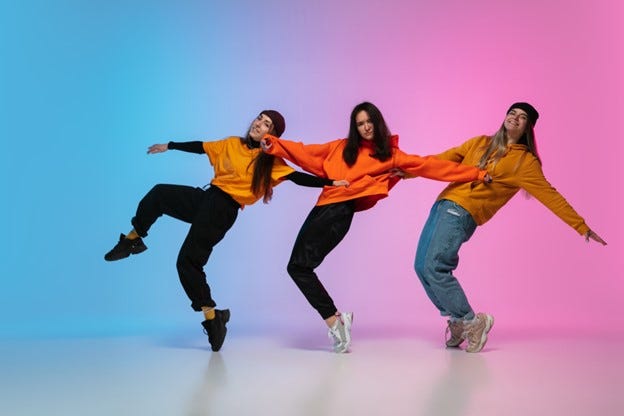 Use Online Software to Manage your Dance Studio
As a dance studio owner you know that having a well-run studio requires tedious and hard work. Not only do you need to supply your studio with the latest dance supplies and equipment, but you also should keep your classes running on schedule, ensure that your students are getting the best instruction possible, manage your finances, maintain records, and more.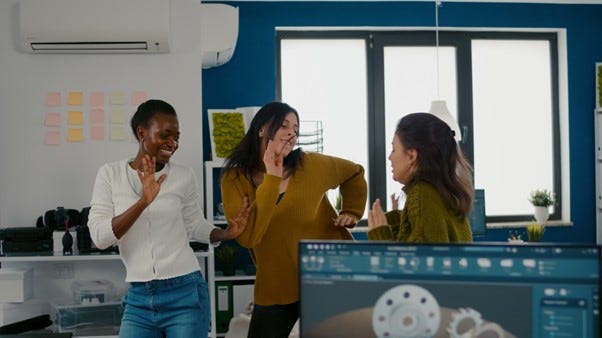 Between managing class schedules, dealing with parents and students, and overseeing the day-to-day operations of your business, there's a lot to keep track of. Fortunately, there are a number of online software designed specifically for dance studios. These programs can help you stay organized and make running your studio easier than ever. Dance studio software, like Class Manager, helps you keep track of student information, class schedules, finances, and more.
Here are four ways that software can be used to make running a dance studio a bit easier:
1. Use online registration form features to streamline the sign-up process for classes.
2. Use built-in calendar tools to manage class schedules and create event reminders for parents. The scheduling feature can help you keep track of which classes are happening when, and who is teaching each class.
3. Manage payments online can be a great way to streamline operations.
4. Use the software to create and send out newsletters or other announcements, which is a great way to keep your students and their families up-to-date on what's going on at the studio.
Finally, there are plenty of other built-in features out there that can help with things like accounting, bookkeeping, and marketing.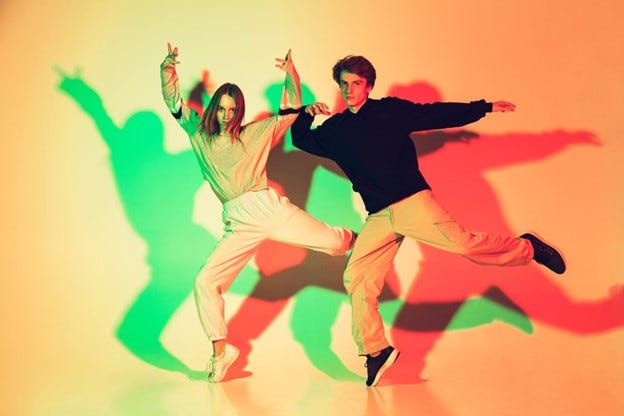 Utilize Social Media to Market your Studio and Attract New Students
As a dance studio owner, you know that marketing your studio is essential to its success. One great way to market your studio and attract new students is through social media platforms. By creating engaging content and using effective marketing strategies, you can connect with potential students and generate interest for your studio.
By regularly publishing on all popular social networks like Facebook, Instagram, Pinterest, Tiktok and Snapchat you can reach a wider audience and share information about your studio, classes, and events. You can also post photos and videos of your dancers in action, which will help potential students get a better sense of what it's like to take classes at your studio. Be sure to update your social media pages regularly with fresh content, and don't be afraid to get creative. Marketing your dance studio online can be fun and rewarding - give it a try.
Additionally, paid advertising can also be an effective way to target your desired demographic and reach a wider audience. There are a few different ways to use paid advertising on social media to manage your dance studio. You can create targeted ads specifically for people who live in your area and are interested in taking dance classes. You can use keywords like "dance classes near me" or "dance lessons" as part of your ad campaign. The second way is to target parents who are looking for dance classes for their children. You can target parents by their age, location, or interests. For example, you could target parents who live in the suburbs and have children aged 3-5 years old. Moreover, you can target people who have already expressed an interest in dance classes.
However, there are a few things to keep in mind when using paid advertising on social media to promote your dance studio:
● Target your audience correctly. Make sure you are targeting people who are likely to be interested in dance classes.
● Use effective visuals and copy. Your ad should be eye-catching and enticing, and the copy should explain the benefits of taking dance classes at your studio.
● Make sure your budget is set appropriately. Don't spend more than you can afford, but also make sure that you're getting enough bang for your buck.
● Track your results. Measure the number of leads generated by your ads, and calculate the cost per lead to determine whether or not the investment is worth it.
So, whatever marketing strategies you choose, make sure to utilize social media platforms to their fullest potential.
Use Email Marketing to Keep Parents Up-to-Date on Upcoming Events and Promotions
There are a few different ways you can use email marketing to keep parents up-to-date on dance classes schedule and events. One way is to create a monthly or bi-weekly newsletter with updates on upcoming events, recent news, and anything else relevant to your dance studio. You can also use email blasts to announce last-minute changes or important reminders about dance classes.
Parents need to be kept in the loop when it comes to their child's dance events. There are a few ways email marketing can help:
● First, email marketing can help by providing timely reminders about upcoming events. This can include sending out invitations to performances or recitals, as well as reminding parents about important deadlines (like registration or costume rental).
● Second, email marketing can be a great way to share photos and videos from past events. This helps parents feel involved and lets them see their child's progress. It can also be a fun way for grandparents or other relatives to stay involved.
● Finally, email marketing can help promote discounts on dance supplies, tickets for dance events, or other related products and services.
Whatever method you choose, make sure you're providing value and information that parents will appreciate and find useful.
For dance studio owners, technology can be leveraged in a number of ways to help manage the business and provide more opportunities for their students. We have explored three ways that technology can be used to improve your dance studio. We have discussed how online software makes it easier for students to enroll in classes, keep track of attendance and progress and much more. We have also discussed how to use social media to market your studio and build community and email marketing to update and notify customers. By using these tools, you can leverage technology to help run your studio more efficiently and provide a better experience for your customers.